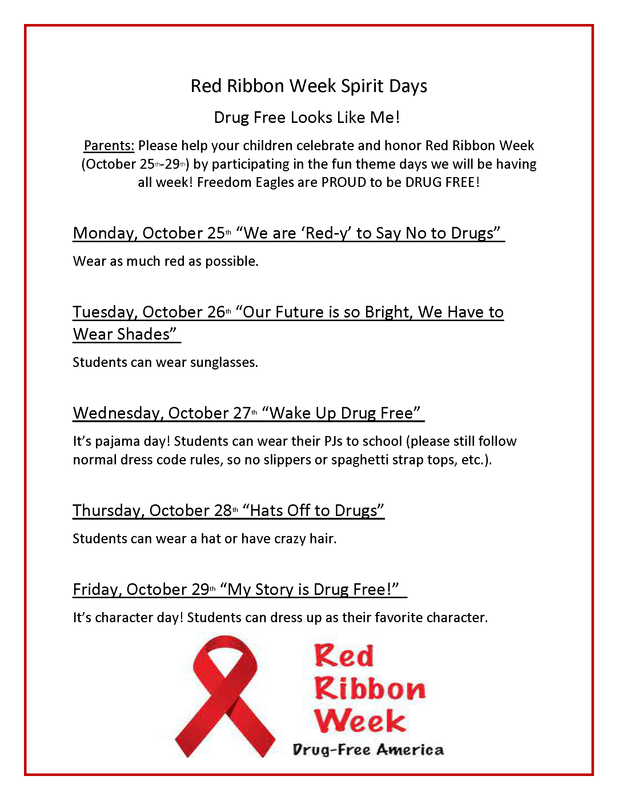 Red Ribbon Week Spirit Days
Drug Free Looks Like Me!
Parents: Please help your children celebrate and honor Red Ribbon Week (October 25th-29th) by participating in the fun theme days we will be having all week! Freedom Eagles are PROUD to be DRUG FREE!
Monday, October 25th "We are 'Red-y' to Say No to Drugs"
Wear as much red as possible.
Tuesday, October 26th "Our Future is so Bright, We Have to Wear Shades"
Students can wear sunglasses.
Wednesday, October 27th "Wake Up Drug Free"
It's pajama day! Students can wear their PJs to school (please still follow normal dress code rules, so no slippers or spaghetti strap tops, etc.).
Thursday, October 28th "Hats Off to Drugs"
Students can wear a hat or have crazy hair.
Friday, October 29th "My Story is Drug Free!"
It's character day! Students can dress up as their favorite character.